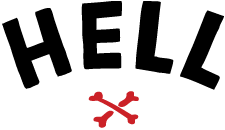 The team at Hell Wigram Skies know a thing or two about pizza – after all, they already own the Hornby branch, Hell's busiest store nationwide.
But this is not your standard Hell. In fact, it's the first Hell outlet in the South Island to have a liquor license and full dine-in facilities, with seating for approximately 30 patrons. "This is the ultimate Hell experience" says co-owner Tim, "an opportunity for colleagues to escape the office for a tasty lunch and families to enjoy a casual dinner in a relaxed setting." Of course, they also do takeaways and deliveries, servicing a catchment area that stretches all the way from West Melton to Tai Tapu.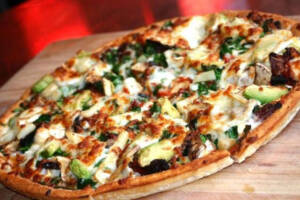 Their menu is expansive, to say the least, featuring everything from Hell's famous gourmet pizzas to lamb shanks, ribs and the most decadent desserts. Everything is made from the freshest ingredients and free range produce, with dairy-free cheese and gluten-free bases available on request.
Tim and his team are incredibly passionate about what they do. "We're proud to be a Kiwi owned-and-operated business", he says. "We love doing things differently; genuinely care about our customers, and firmly believe we make the best pizzas in the country!"
Hell are constantly running special deals, with their website featuring new promotions every month.
Hell Pizza operates 7 days a week – deliveries available from 11am.