Ngāi Tahu Property welcomes the arrival of Wigram Vet and Good Dog Spa to The Landing town centre at Wigram Skies.
The purpose-built pet facility offers a wide range of services, thanks to the vision of a holistic pet welfare approach by owner and head veterinarian Geoff Mertens.
He designed the clinic to be both dog- and cat-friendly, starting with separate entrances and waiting rooms to ensure animals feeling under-the-weather feel safe and secure.
"Cats in particular are often more anxious when they are taken out of their own space," practice manager Victoria Tan says. "We've taken the time to see things from a cat's point-of-view to ensure they are much less stressed."
In addition to the separate waiting areas there are separate cat and dog wards for treatment and recovery. Roomy hospital cat cages can also accommodate cosy 'caves' for recuperating felines to snuggle into.
The Wigram Vet staff are trained to deal with the full gamut of pet species, from rabbits and guinea pigs to mice, rats and birds.
The Good Dog Spa offers a new canine rehab service with Kate Donald, who can create personalised programmes for dogs with chronic ailments or needing post-injury, or post-surgery recovery.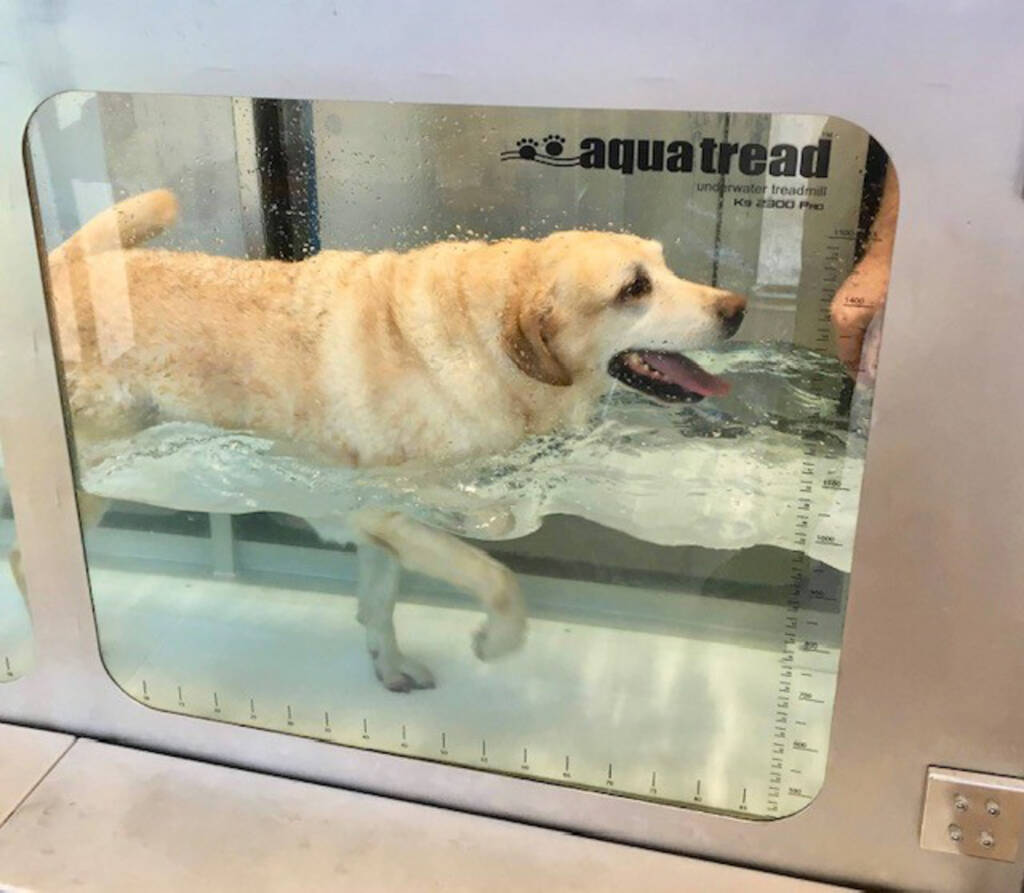 Canine rehab may include sessions in the hydrotherapy treadmill allowing dogs to rehabilitate and build muscle strength iThat can be used alongside massage and stretching exercises to achieve the best outcomes for each dog.
The Good Dog Spa also provides a dog day care service and grooming.
Owners are able to drop off their dogs in the morning knowing their pets are being cared for by trained supervisors while socialising with other dogs. They can also be groomed during the day or attend any vet checks or therapy sessions.
"It is about providing an easy and convenient service to owners."
Groomer Emma Oliver uses gentle techniques to ensure all dogs enjoy the experience of being washed and pampered.
The key to Emma's grooming success is "just love and understanding".
Check out everything on offer at wigramvet.co.nz or give them a call on 03 929 0987 for more information.