A new bar and restaurant has been confirmed for The Landing at Wigram Skies. Expected to open in late 2017 the 300m² building will be home to the first Good Home branded bar and restaurant in Canterbury.
Providing the Wigram Skies community with a local pub overlooking the town square, the Good Home concept is based on the Dutch word 'Hygee' which roughly translates to mean 'cosiness'.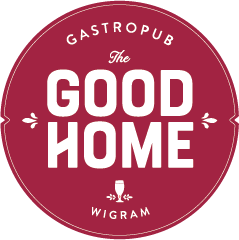 The owners have taken the Hygee principle and integrated it into their interpretation of a contemporary local gastropub. George Wallis of Good Home says: "Through architectural design we will bring 'cosiness' to life, creating a "home away from home", a place where locals can visit and enjoy the occasion whether it is to dine, drink or be entertained with family and friends".
Delivering great service and great food and beverages in a comfortable relaxed environment, the Good Home will complement the hospitality already on offer at The Landing. The food will be generous, honest home-style cooking with a modern twist, and will be complemented by a wide range of premium and craft beers and New Zealand wines.