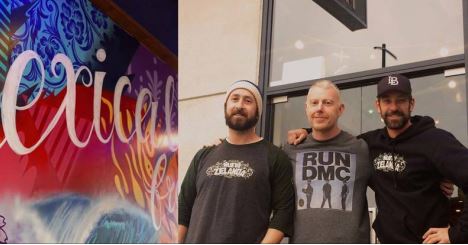 Mexicali Fresh are proud to announce the opening of their first South Island store. Located at The Landing at Wigram Skies, this is their fourteenth branch since Mexicali Fresh's inception in 2005.
They will continue delivering on their ethos of healthy, fresh and delicious food made in-store each and every day, with an emphasis on using locally-sourced ingredients whenever possible. The fresh ingredients combined with an impressive array of drinks and restaurant atmosphere offers an experience like no other. They're thrilled to be able to bring the best California style Mexican food to Cantabrians, and have been on the hunt for the right South Island location and franchisee for over a year.
After ten years of serving in the Auckland police force, new franchisee, Steve Goodgame is excited to bring his family back to his hometown and kick-start the love for Mexicali Fresh in his original stomping ground.
"I always knew our family would return to Christchurch and being a part of the reinvigorated marketplace in Wigram and the wider region is such a rewarding process. Now it's time to turn on the lights, open the doors and start serving delicious California-style Mexican meals!"
Mexicali Fresh's philosophy and strong family values aligned perfectly with Steve's, it's a fantastic partnership.
Mexicali Fresh at The Landing at Wigram Skies Opening Hours:
10- 9pm Sunday to Thursday
10 – Late Friday & Saturday
For more info on Mexicali Fresh take a look around the website or head to their Facebook page: www.facebook.com/MexicaliFresh